The NATSUSHII team is a Jakarta-based young couple whose business idea is inspired by their living in San Francisco. The concept fuses the Japanese sushi with the Mexican burrito - a sushi burrito! This product is intended as a healthier meal alternative for value-conscious working professionals in the city. 
​​​​​​​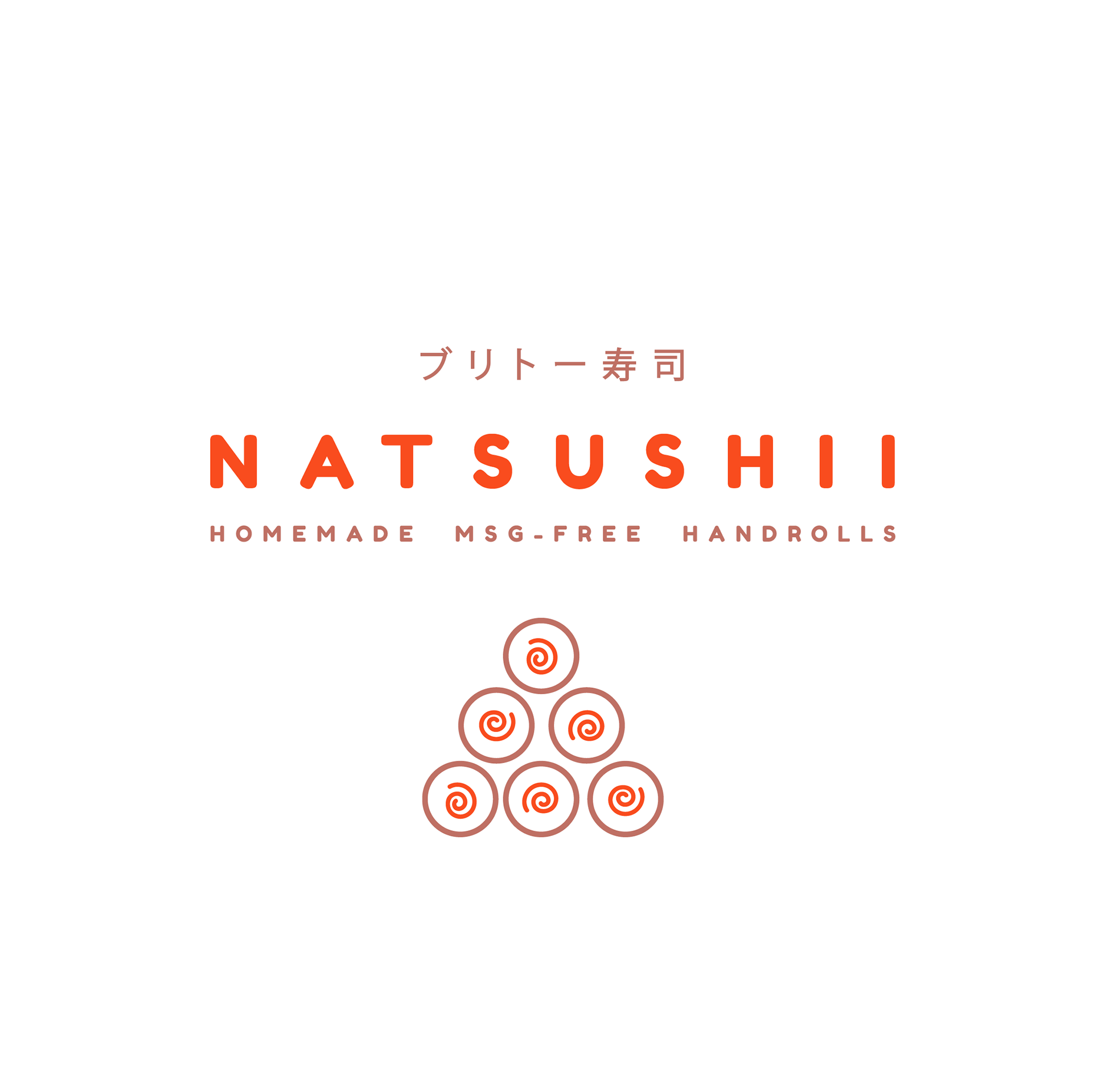 We began by exploring several studies, beginning with more traditional black and red, which later evolved to shades of pink and green. Digital illustration was also initially explored in the studies, from the more simplistic to the more vibrant.
​​​​​​​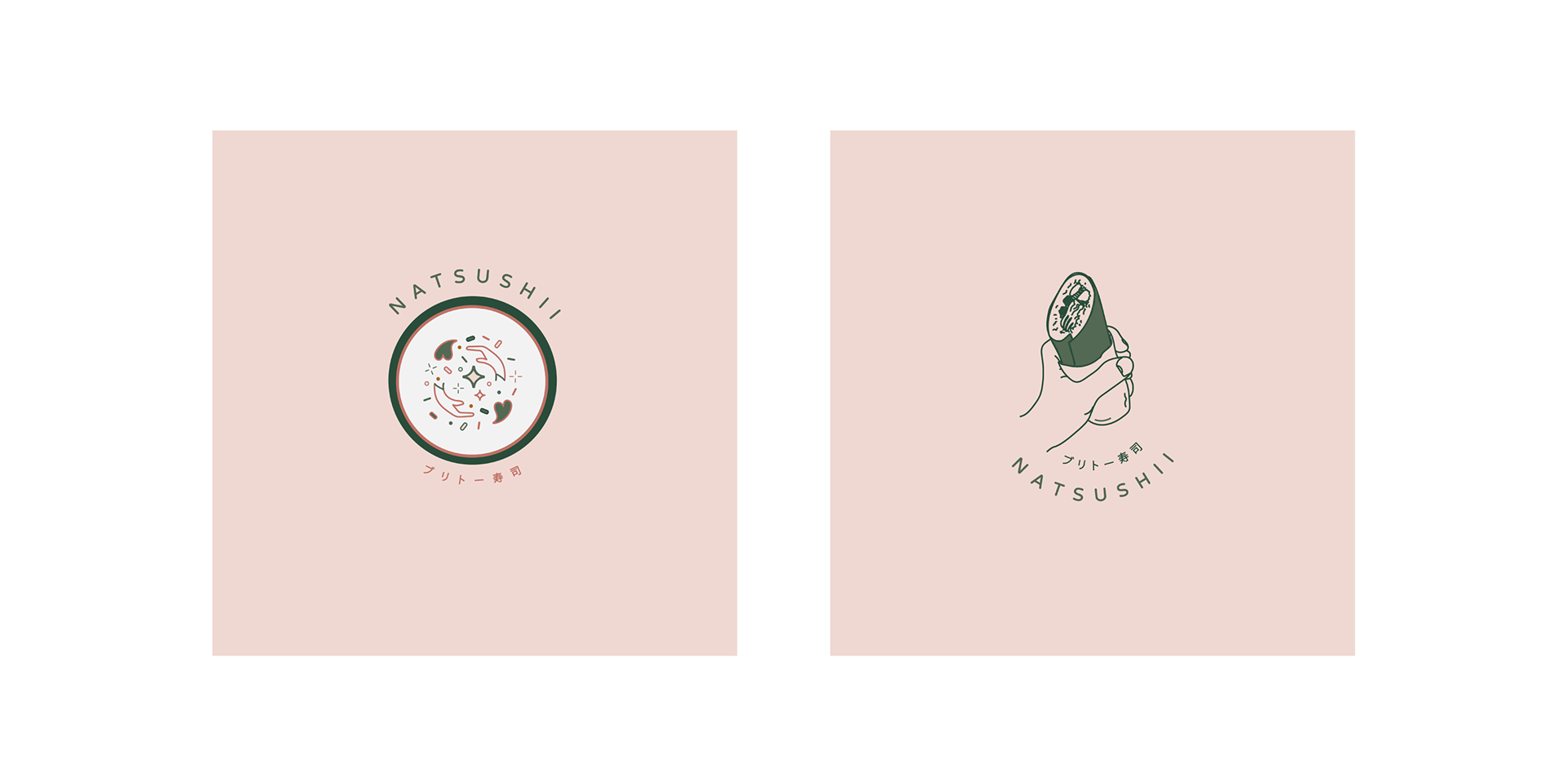 Eventually, our explorations led to a hand-drawn illustration that we converted into vector.  This became the foundation for the rest of the logo development.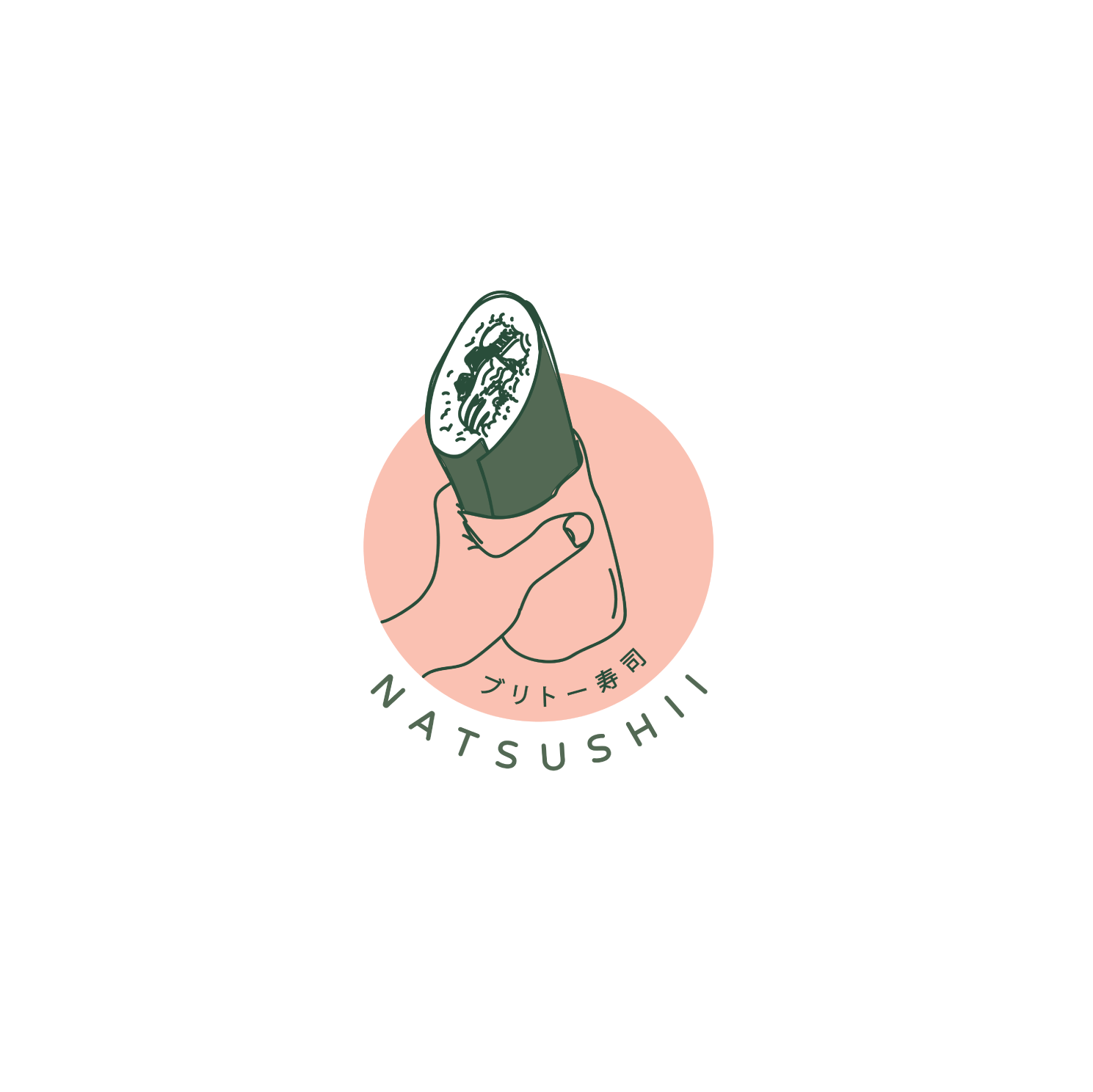 The approved study references pop culture illustration and contemporary art fused with a young energy. 
It contains an illustration of a hand holding a sushi burrito to directly portray the product. This also allows the illustration to stand alone as a product and brand representation with or without the NATSUSHII brand name. The illustration being hand-sketched lends a handmade and non- commercialized impression.
​​​​​​​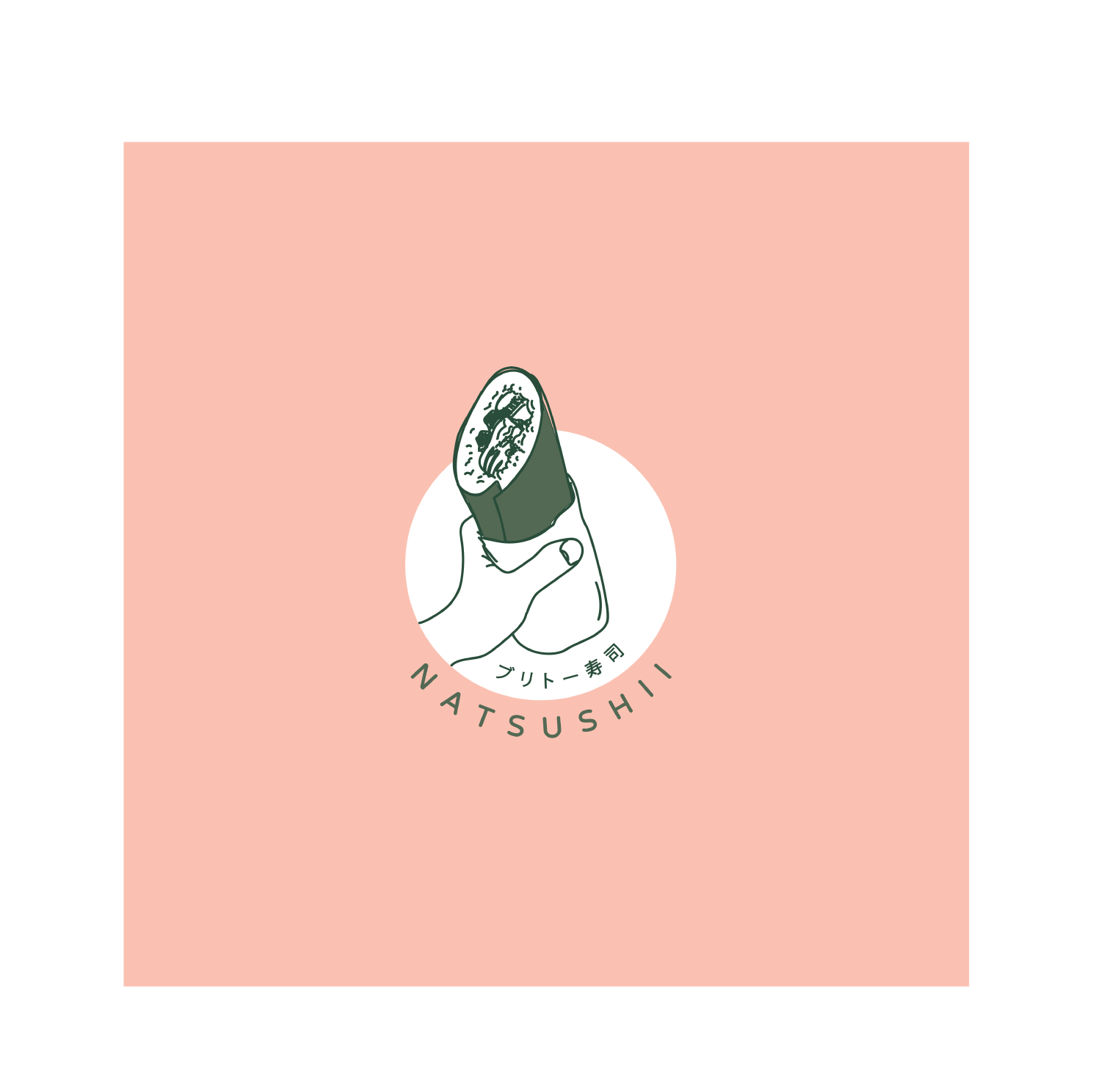 This is a tritone design with a monochromatic feel. Most of the logo is a muted shade of blush, which is fun and young and is a color complement of the dark greens that are a nod to nori. A touch of white is also necessary to indicate the color of rice while also brightening up the entire logo.
Chosen typography is a bold & curved Sans Serif in uppercase and positioned at the bottom. Japanese characters are also presented in this study.