This not-so-recent discovery is all thanks to Instagram.
Cambio Market
is a Toronto-based team that curates an online collection of fashionably ethical pieces from different parts of the world. It's a marketplace we just couldn't resist exploring!
We love a good story so this feature is a lengthy one, but we promise it's worth a read.
As an ethical brand, what has the Cambio Market journey been like so far?
We recently celebrated our
two year anniversary
(hooray!), and we've gotta say - those two years were some of the hardest we've ever experienced. When we first started
Cambio Market
, we wanted to focus on fair trade and artisanal products made in the Philippines (Gelaine is Filipina and we have a deep personal connection to the country). 
However, many people told us it was a bad idea because it was "too niche". So we began selling products from India, Uganda, Peru, and Canada too. This was a great learning experience for us to work with partners all over the world, but it also made us realize we didn't want to be a general shop. So now we're refocusing on what we're most passionate about: socially conscious products designed and handcrafted in the Philippines by Filipinos. Our journey has also brought us on multiple trips to the Philippines where we got to travel across the country and meet countless entrepreneurs and 
artisans who inspire us with their ambition and talent.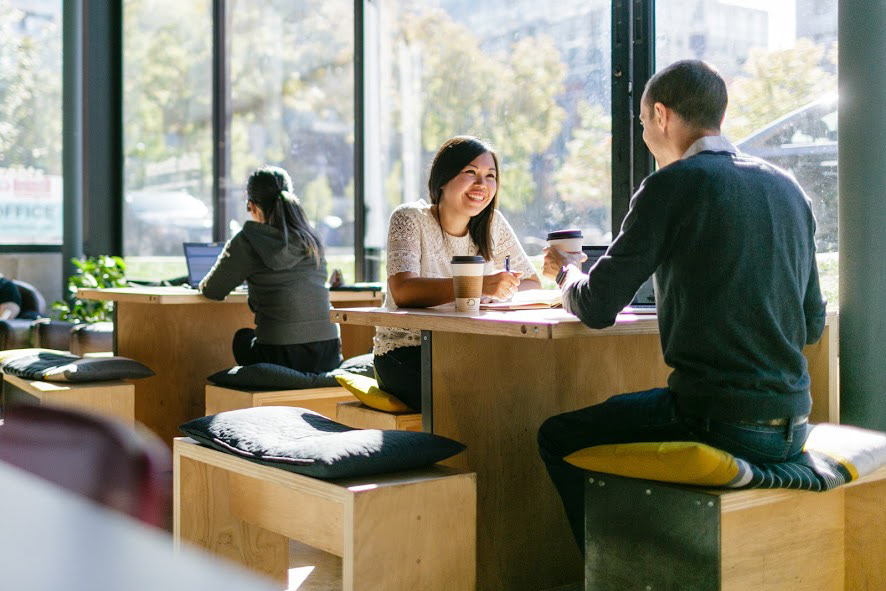 Tell us about the people behind the scenes -
Jérôme
and Gelaine.
We're life partners in every sense of the word - we're business partners, but we've also been together for seven years and are soon to be married. So that makes ours
a real "couplepreneur" story
! We've both always been passionate about social enterprise, business, and travel, having met as volunteers in AIESEC, an international non-profit organization during university. 
In 2015, we both quit our jobs right before we launched
Cambio Market
, so our day-to-day, our apartment (with all our inventory!), our finances and our entire lives have revolved around building it t
ogether in the last 2 years. We're both avid travellers and love to get to know a place long enough to immerse ourselves in its everyday rhythms, and
Cambio Market
has given us an amazing opportunity to build a second home in the Philippines. 
In the business, Gelaine is the more dreamy, creative and inspired individual. Jérôme is the down to earth, practical and number-oriented so we tend to balance each other very well (even if we might drive each other a little nuts, sometimes!).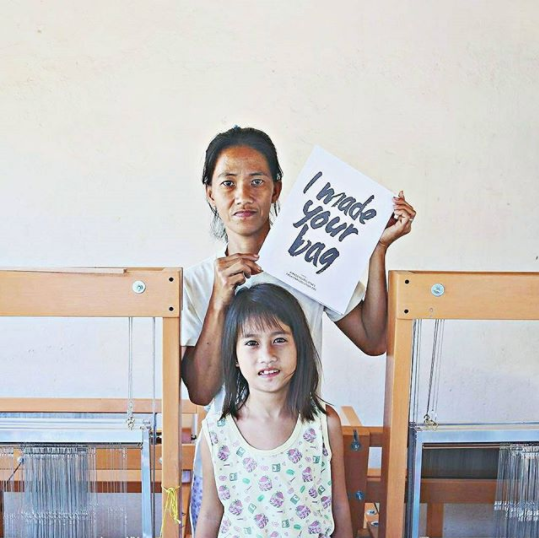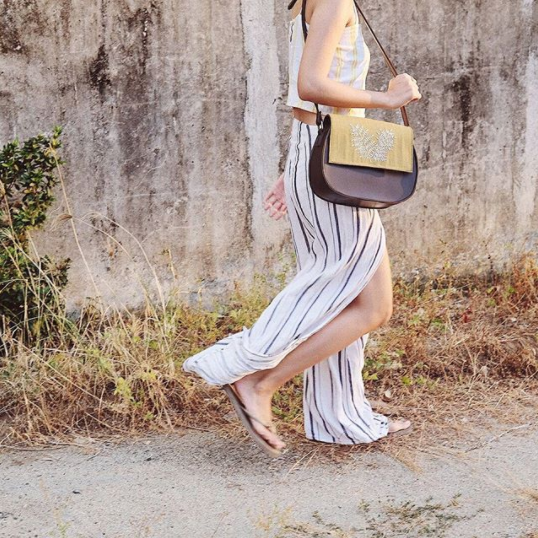 An artisan weaver from AKABA, and a lovely satchel hand-embroidered by local mothers for Vela Manila.
Any personal
Cambio Market
 favourites?
The first questions we ask ourselves are: Would I use or wear this? Do I like it enough to give as a gift to someone I love? Since our products are modelled around our own tastes, there aren't any products we dislike!
We don't have a favourite, but we do have a very special relationship with our partner
Olivia & Diego

Jewellery
and have become good friends with their founder, Yana Santiago.
Olivia & Diego
embodies what a great social enterprise should be. Not only do they make beautiful jewellery, but they also employ women from vulnerable backgrounds in Davao, Philippines; many of whom have overcome sex trafficking or domestic violence and are pursuing a better life for their kids. On top of that, the jewellery is made from upcycled T-shirts! The Philippines receives a ton of donated clothing from western countries, so much so they end up in the Philippines' landfills.
Olivia & Diego
wants to tackle that.
When a product embodies fair trade labour practices, has a strong impact on its workforce, AND also has a good impact on the planet, that makes the product so much more meaningful.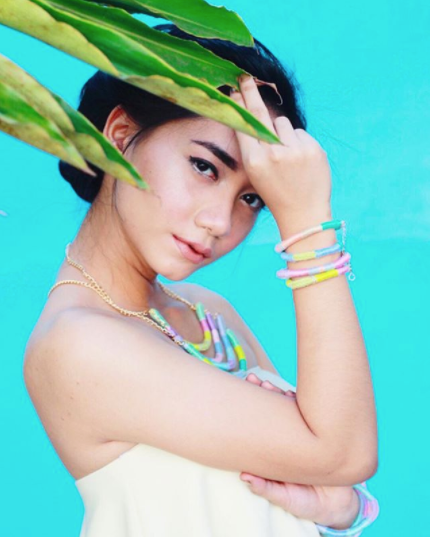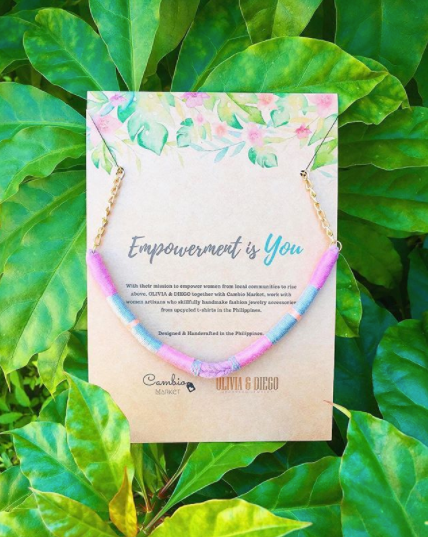 Olivia & Diego
was also one of our partners when we launched
Cambio Market
, and our relationship has grown to become their main distributor in Canada and the US so we can expand their retail presence across North America. For all those reasons, we love
Olivia & Diego
!
We love how you feature artisan stories online and not just the products. Can you dish pro tips on creating and curating a presence online
?
It's a tough balance! We want people to love the products and find them beautiful. But we also want to share the story and make sure people understand where their products are coming from and who made them. We also want the story of
Cambio Market
to be tied to us, as founders, because we believe in transparency and developing a relationship with the people who trust us enough to support us.
That's why we try to visit our partners in the Philippines at least once a year. During our last trip, we even brought a local Filipino photographer with us to help us document our journey and also interview our artisans. 
Social media is really social
- it's about creating a meaningful connection, and the only way to do that is to share stories. Plus, what amazing stories we have! We're constantly amazed by the people we meet in the Philippines - our partners, artisans, and local Filipinos. Their stories deserve to be told by them. We just help provide the platform.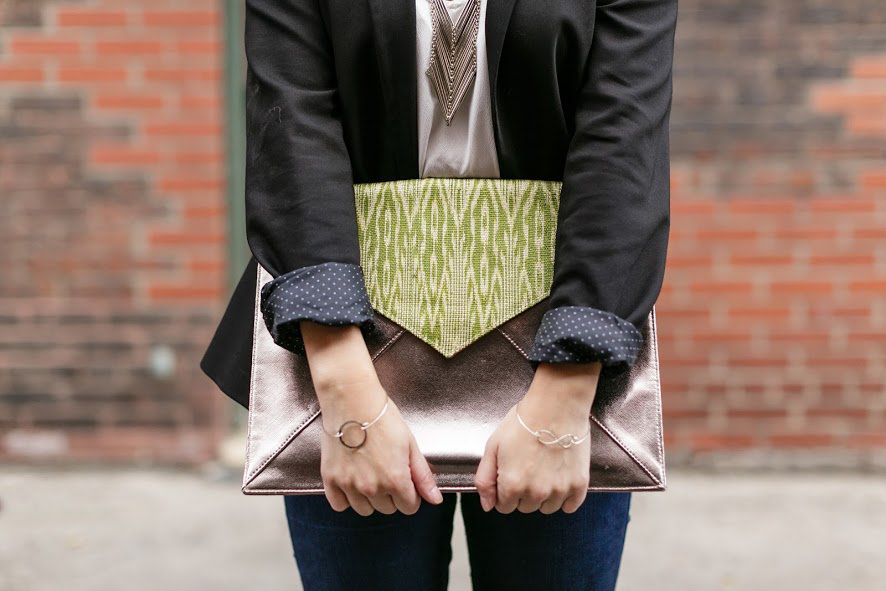 Biggest challenge and best lesson so far as social entrepreneurs
?
For us the biggest challenges have been around learning things we were not experts at.
We aimed to bring products from amazing socially conscious brands in the Philippines to the North American market. Jérôme's experience was in IT & Communication, and Gelaine's in Marketing, so for us at first it looked like we had a good set of skills to launch an online store. But neither of us had any background in retail or fashion, which are really some of the most important things when it comes to owning a retail shop. 
Which products should we choose? What  style are we going for? How should we display our products and merchandise them? What type of branding is needed to be able to sell a $150 bag?
Those are questions we had to struggle with and are still learning. Eventually, what we realized is that every business is different, and while all those skills are still very important,
we needed to focus and spend more time on the things we are very strong at and that we DO enjoy
, rather than trying to learn everything and build on our weaknesses. 
Knowing when to ask for help has also been a big challenge for us, but we've been getting better and hugely appreciate the community of entrepreneurs in Toronto and the Philippines who have helped us get this far.